Exacto + Arm
Dec. 2-18, 2002
So I was at work, the day after returning from KC for Thanksgiving break. The monitor in a server rack had gone out and Cindy was havnig a tough time cutting this monitor cable out from all these cable ties... I decided tto try with the exacto, which wasn't the best choice, and it wasn't a good angle to cut at, but I gave it a good go anyway. So after I succesfully cut though the tie, the exacto kept going into my arm.
I remember feeling a solid 'Thump' in my arm, a weird sharp click feeling/sound, pulling out the exacto, dropping to my knees, quickly looking up at my coworker in disbelief, then pulling the arm of my shirt up to reveal a gushing wound. I quickly clamped down on the wound with my other hand and proceeded to calmly explain what we needed to do: "get emergency services" While maintaining very firm 'direct pressure'. I went to HR so they could help get me to the hospital. A well meaning employee offered to put a bandaid on my arm - I kindly refused to let go of my arm. It wasn't a cut, it was a puncure wound and band-aids don't do that well. On the way out someone tried to ask me a computer question, I calmly replied, "I've kinda sliced my arm open, so if Cindy could help you that'd be GREEAAAT" (duh!)
So I went to Northwestern where some great doctors took good care of me. I explained that I only had feeling on half of the back of my hand. After some diagnosing they told me I had severed my radial nerve, the back of my hand would be numb until they could reatach the nerve and let it grow back in the coming months. Dr Dumanian operated on me, I recall him saying "Cool... I couldn't have a 4th year student hit the radial nerve as well as you did if they tried!" Good thing, really, tendons are much more unpleasant things to cut.
So,I had the accident on Dec. 2 surgery on Dec. 4, cast for 2 weeks and unwrapping Dec. 18, not too bad, and all on workman's comp! No cheaper way to learn this simple lesson:
"Always cut AWAY from yourself."
Thanks to Kelly for not only the great pre-op photos, but for being there and being so amazing trhough it all. Thanks to Dr. Dumanian and his staff for a fine job and good drugs. Thanks to Santi for manning the controls at Select Media Fest that weekend. And for everyone else's concern and sympathy.

Enjoy the photos!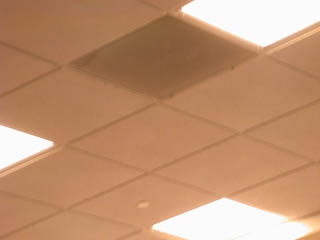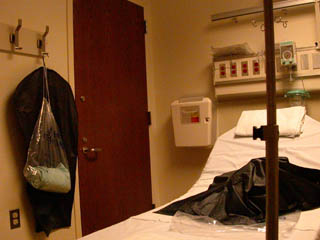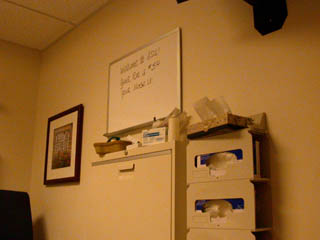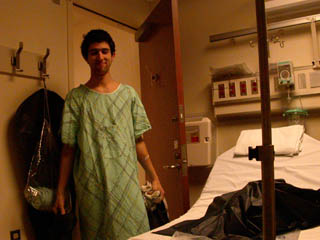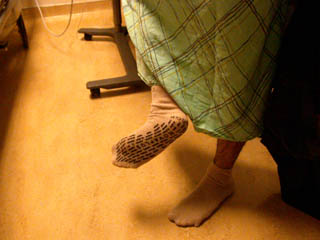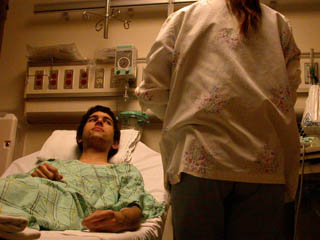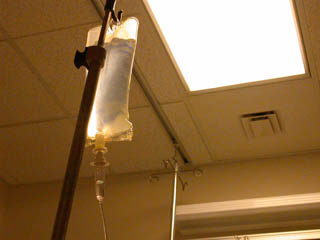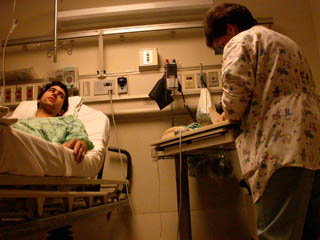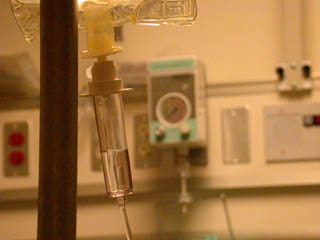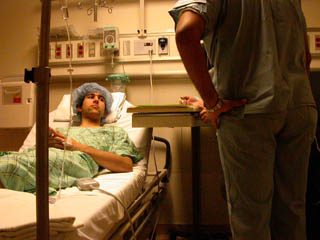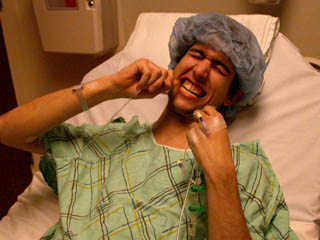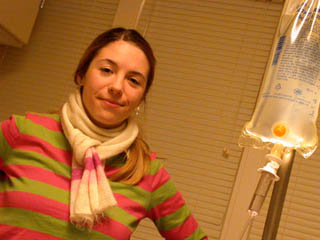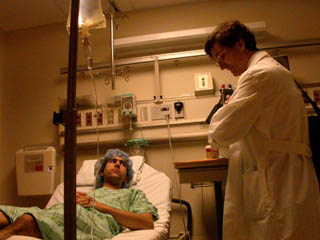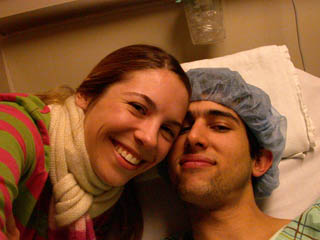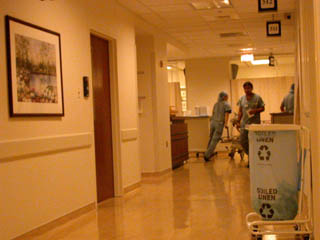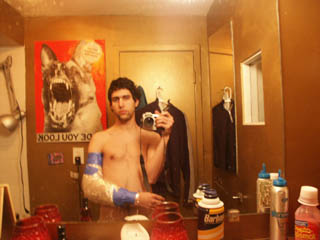 Shower Time: (tape and Saran wrap)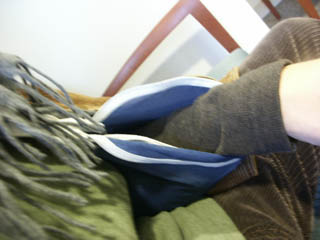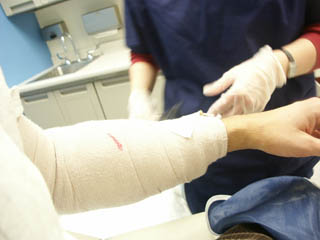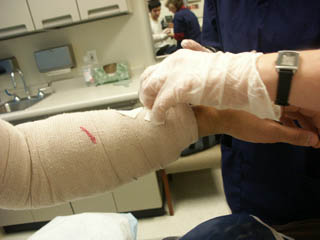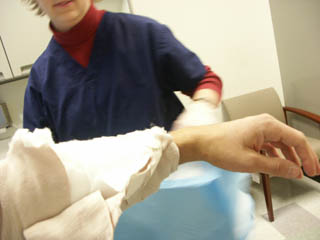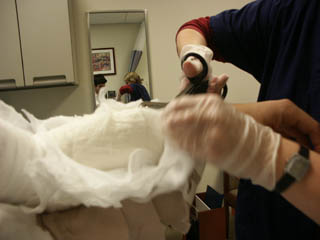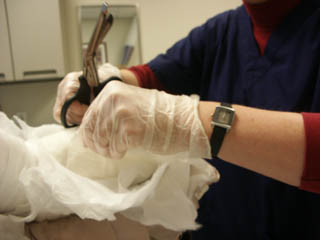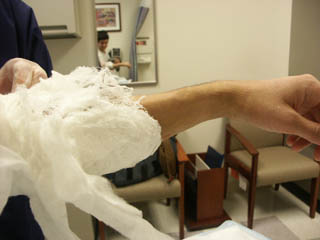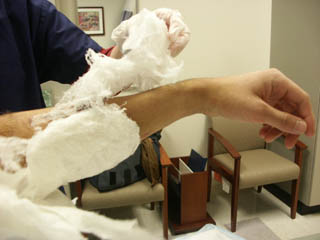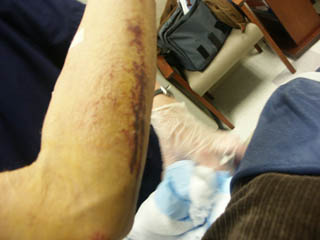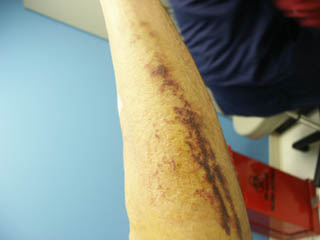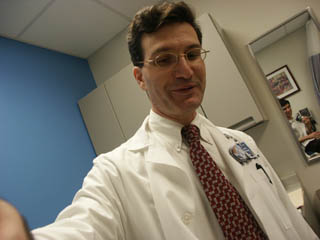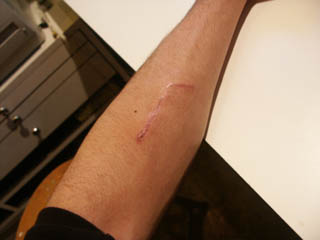 Whew!